BOEHRINGER - Horizontal lathes
Boehringer manufactures horizontal turning centers, universal lathes, multi-tasking lathe-cutter machining centers, special machines. The robust construction of every VDF Boehringer machine is designed to meet the highest stability requirements, allowing simultaneous complex machining.

Series VDF-T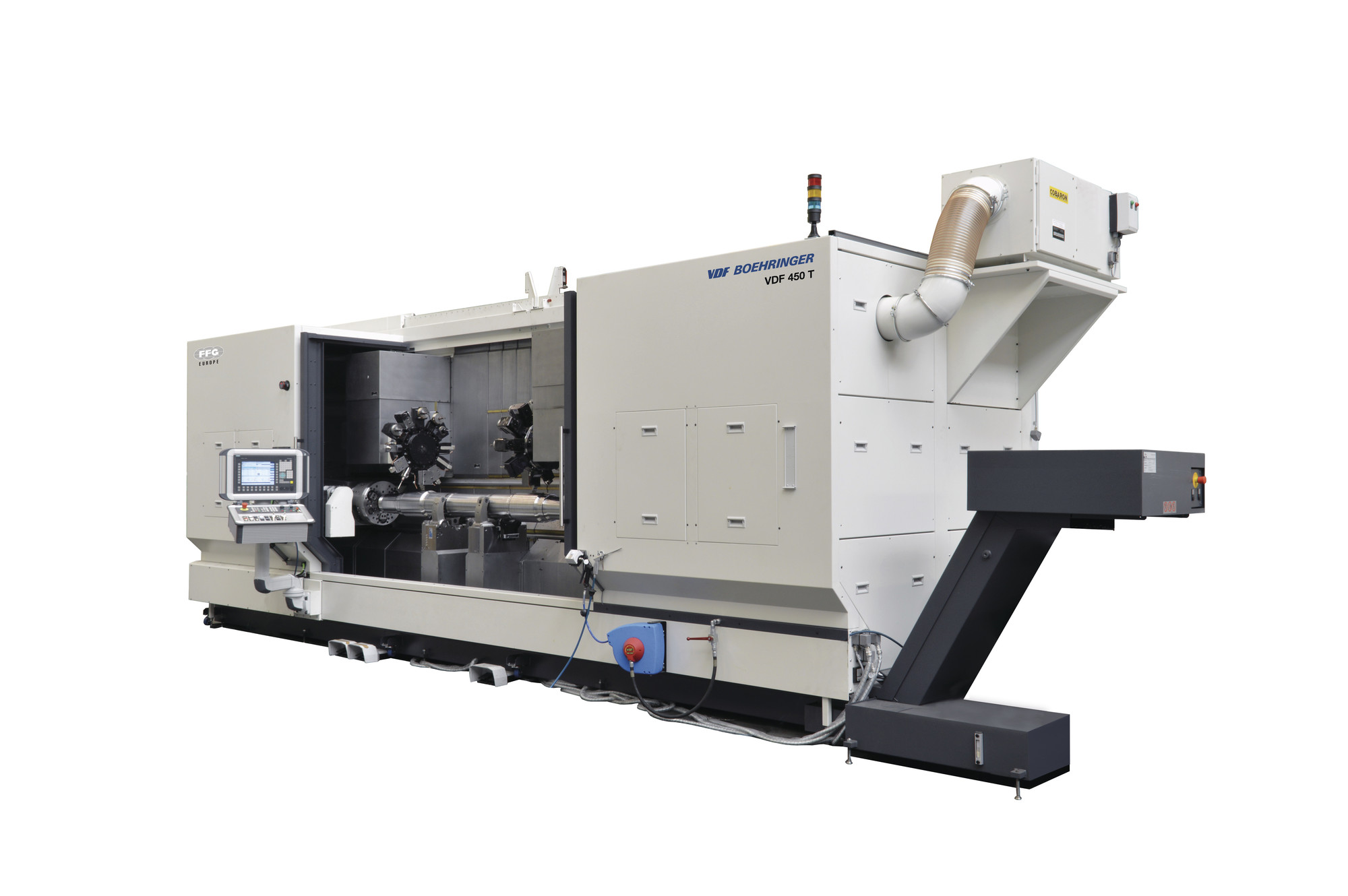 The VDF-T series is designed as a freely configurable modular system to meet any specific machining needs and consequently a reduction in part costs. The robust construction of the machines guarantees reliability and long lasting precision in production
Series DVF-TM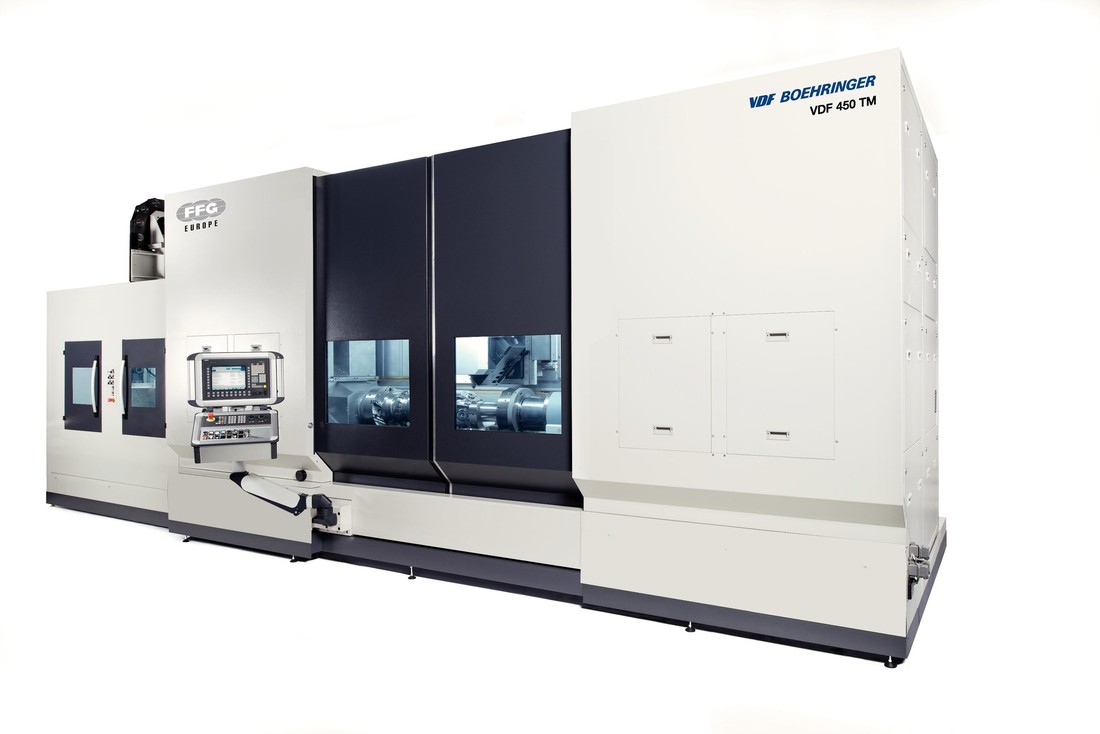 The VDF-TM series presents all the advantages of the T series with a Hydropol machine body for a high mechanical and thermal stability, X stroke up to 725mm and Y up to 385mm, lower torch option, upper slide with B axis and spindle high-performance milling machines (up to 380 Nm) and tool magazines with up to 120 stations
Series DVF-DUS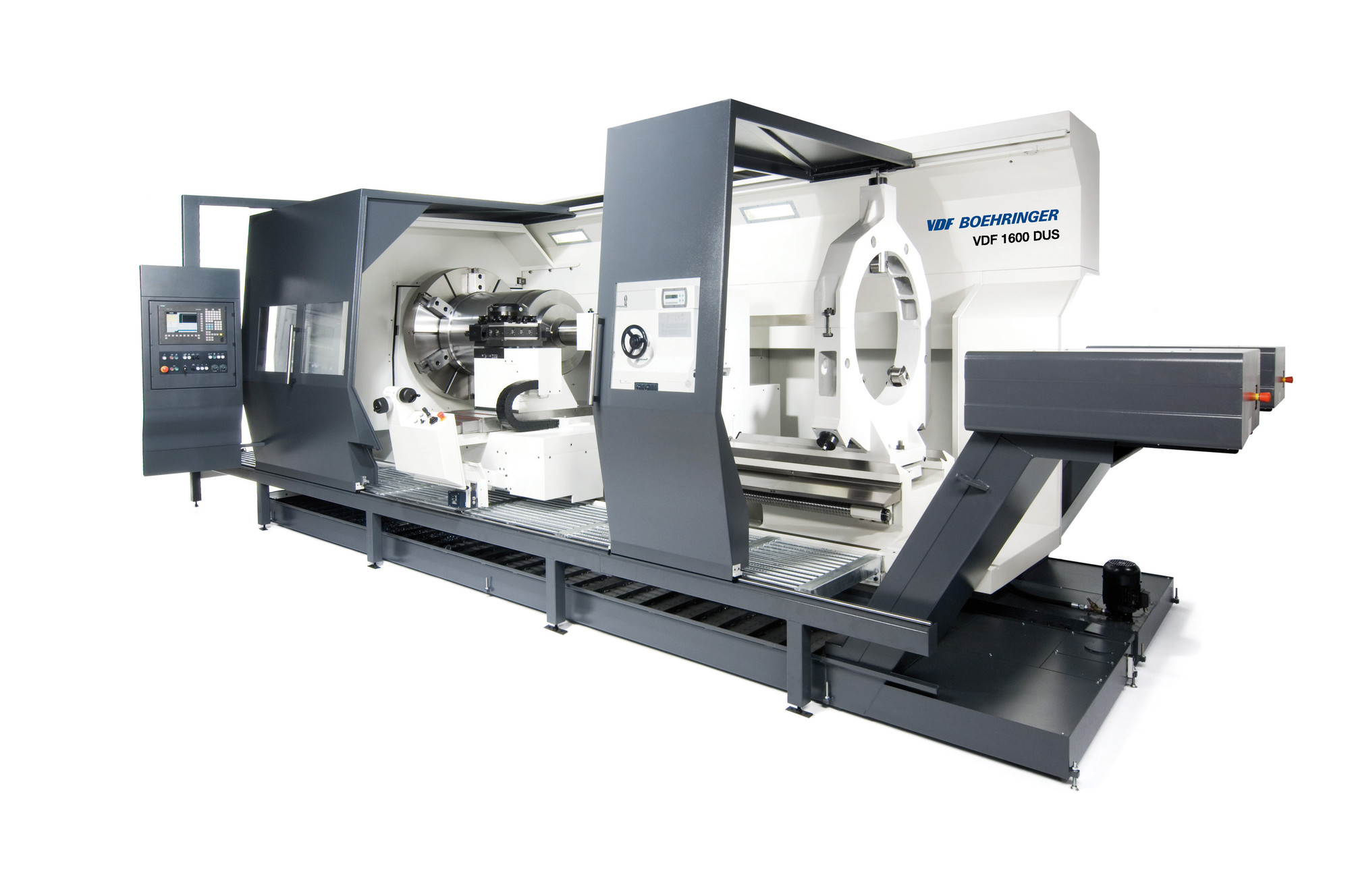 Universal CNC lathes for CYCLE-CONTROLLED turning The VDF-DUS series can turn lengths from 1000 mm to 20000 mm, turning diameters from 420 mm to 1600 mm, power ratings from 11 kW up to 65 kW, manual turning for individual parts, cycles step by step for small batches, CNC mode for larger batches.